<!p><!img align="left" src="pc-862-4.jpg">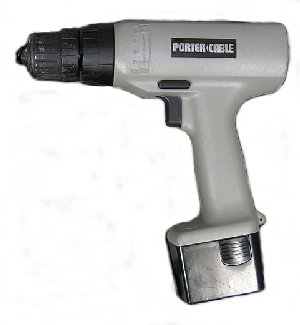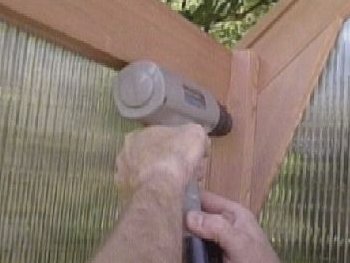 I thought I had Norm's P-C cordless drill inventory sorted out. Then I discovered there was a fourth drill that showed up for a while in the '90s. It looks somewhat like the 862 (and I called it that) but has a very distinctive rear end. It's quite flat—unlike the rounded edges of the 862 and 98xx series—and there's a concentric boss back there, too—equally flat and a little over half the diameter of the body. There are also no vents. Like the 862, it was discontinued long before I got this project underway. I found the model number from a parts list (it's also referred to as a 9840—P-C sometimes uses a preceding "9" to denote kits, although not always).
Well, not ebay, but some other for sale site finally produced an image. It was in a case with charger and battery, which I cropped out, which is why the edges are a little fuzzy. Below it is a screen shot featuring the rear end from episode 911, almost its last appearance.
Thanks to my friend, Tony Haukup, for the great rear view image.
Appearances: Episodes
601, 603, 604, 607, 609, 611, 613
703, 704, 706, 708, 709, 710
801, 802, 803, 804, 805, 806, 807, 808, 809, 810, 811
902, 904, 905, 906, 907, 908, 911, 912